Sheryl Sandberg, Beyonce, We Need To Embrace Bossy, Not Ban Bossy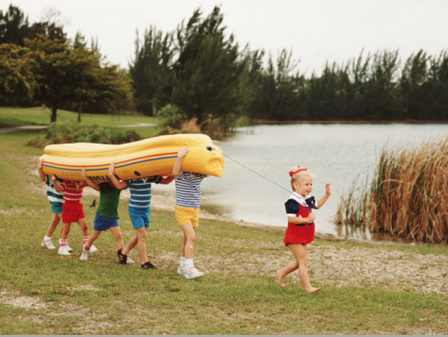 Don't get me wrong: I think the underlying message of Sheryl Sandberg and the "Ban Bossy" campaign she has spearheaded this week with the 'new girls club' of brave women is immensely positive for young girls.
We want young women to feel good about themselves. We want them to be confident to take the lead and to embrace Sandberg's Lean In message. And we want them to know they can achieve whatever they set their mind upon.  I just don't think we need to ban the word bossy. Rather, I believe what would serve women more is helping them to embrace their "inner CEO" so that no matter what obstacles they face, or criticism they get, they won't be deterred from pursuing their ambitions with the same bravery and self-confidence we tend to associate with the male gender stereotype.
Like Sandberg, since as young as I can remember I was called bossy. As a big sister of seven, I was forever telling (i.e. assertively coaching) my siblings what they needed to do, and not letting them off the hook until they did it (i.e. managing accountability.) Then as one of only fifteen students in a small rural Australian school, my assertive streak only grew stronger. Those who knew me could count on me to take charge. When they called me bossy, it felt more like a compliment than criticism.
On arriving at high school I quickly learned that I was far from "the boss" but I'd become so practiced at taking the lead I continued to do so whenever the opportunity arose. By my final year, I was appointed a prefect.
Of course over the ensuing decades I have learned that there is a distinct difference between being someone who is able to coordinate a sandcastle playoff and someone who throws sand in the faces of anyone who doesn't fall immediately into line.  Which is why I can't help but wonder if instead of banning the term bossy, we should actually embrace it.  (It seems to have worked out pretty well for Beyonce!)  Just as trying to ban alcohol during the prohibition sent it underground, by trying to ban a word we actually give it more power to wound. Would it not serve girls better to help them build greater resilience so that being called bossy simply bounced off, enabling them to stand tall as the tenacious and talented young women they are?  Not with conceit, but with the self-confidence required to  lean in and lead.
By embracing bossy, I'm not encouraging young women – or anyone – to be bossy as far as the negative connotations associated with the word. Whether in the classroom or the boardroom, no one respects a person who acts in an arrogant, anti-social, abusive or disrespectful way. But having a fourteen-year-old daughter who is good at getting her three brothers into line when the need arises, I've often used the term bossy in the same way my parents and grandparents used it with me. That is, as a means of acknowledging the behavior of someone who can take control of a situation when needed, isn't afraid to step up to the leaders plate, and can energetically rally a diverse group of people around a worthy cause.
In the end, what we want above all is a world where girls and boys grow up not only with the same opportunity as each other, but with the same confidence to seize it and courage to create it. We want both our sons and daughters to know that their voice matters, that they are immensely capable, and that if they hold an ambition that deeply inspires them, then it's because they have everything it takes inside them to achieve it.  Will that sometimes take being bossy? You bet.  But it will also take learning how to work well with others, to respect different opinions, to listen with a curious mind, and to lead with an open heart.  Most of all, it will take learning that we can never be defined by the labels others put on us – bossy, bitchy or otherwise.