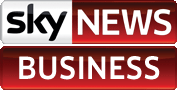 A Senior Partner in Korn Ferrry's CEO & Board Practice, Margie draws on her extensive international background in coaching, business and psychology, Margie brings sharp insights to current events and issues to help people address their challenges better and thrive in relationships, careers, leadership and life.
With down-to-earth humor and mother-of-four pragmatism, Margie brings a global perspective and sharp insights to current events and issues in ways that people can apply in their relationships, careers, leadership and life.
A seasoned media guest, Margie's expertise has been quoted in The New York Times, The Wall Street Journal, The Washington Post, BRW, Women's Health,  Psychology Today, London Telegraph, Dallas Morning News, O Magazine and USA Today. She also has her own Courage Works column in Forbes magazine in which she shares her advice as well as the insights of people she has interviewed, from Sir Richard Branson and Nobel Laureate Jody Williams to previous US Presidential Candidates Steve Forbes and Marianne Williamson. She is also a regular contributor to Success magazine and REAL LEADERS Magazine.
Margie has lived around the world. She was the "resident coach" on both Australia's Sunrise Morning Show and is a regular guest on Good Morning Washington. She's also appeared on Bloomberg, CNN, CNBC, Fox'n'Friends, and many other news outlets.
---
Keeping It Real
Margie has been sharing her inspiring insights and practical advice with global media for over a decade. Enjoy this montage from various interviews.
Like to interview Margie?

"Margie Warrell is an international authority on courageous action – in business, leadership and life."