A Christmas Reflection: On a week, and year, that's wrenched at the heart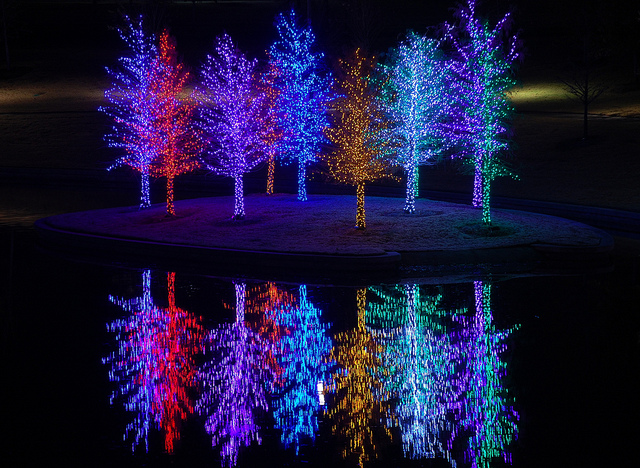 It's Christmas time again.
As my years on earth grow, so too do they seem to pass faster. As a child, it seemed to be an eternity between each birthday or Christmas and yet now, they roll around with a swiftness that makes me realize how quickly life is passing.
This time of year of year is usually a very festive one. And yet for many many people it is anything but.
As you know, last week we witnessed great tragedy here in Australia and elsewhere around the world. Innocent lives were lost, families devastated and entire countries left heartbroken. Amidst the Christmas parties here in Australia, people mourned for the lives of those they didn't even know. I was one of them.
The reality of life is often brutal. While I believe that most people are fundamentally good, I also know that there are many whose minds have been hijacked by twisted and hateful thinking and misguided malicious dogma. Nothing frightens me more than religious extremists who can no longer hear reason and justify brutality of the worst order.
But amidst the crimes against the heart and humanity; amidst the insanity and cruelty; amidst the heartbreak and the temptation to hopelessness – hope still burns bright.
In Martin Plaza outside the small café in Sydney where an evil mind took held people hostage, and later murdered two innocent brave people, people returned to lay flowers. The flowers grew and spread and spread until there were a sea of bouquets with handwritten notes of condolence and compassion. Messages for those who had died, and messages for their children and loved ones still living.
What we saw amidst one of the saddest weeks in Australia's recent memory was also the very best of humanity.
What we saw amidst one of the saddest weeks in Australia's recent memory was also the very best of humanity. The #illridewithyou campaign showed that no act of violence is stronger than our religious tolerance. Those flowers showed that we don't have to know someone to care deeply about their loss. And the outpouring of grief and outcry against injustice around the world that we witnessed following other events this year – whether the downing of MH17 over the Ukraine or Boko Haram's kidnapping of hundreds of Nigerians girls or last weeks slaughter of children by the Taliban (this list could be very long but I will stop it here) – show that the fast majority of people are committed to a better, more just, more peaceful, more humane world.
Sure none of us singlehandedly can end the violence and hatred that has set up residence in some corners of the world. But that doesn't mean we are helpless to do anything. Peace begins in the home. Tolerance begins in the home. Compassion begins in the home. So too does forgiveness and a generosity of spirit. I also know that hope is a risk that must be run – and that no matter how bleak things look, holding on to hope may not grow the odds of things improving, but caving to despair will most certainly lower them.
So as you gather together with people that you care about in the days and weeks ahead, I encourage you to hold on to hope for the future – for your future, and for the worlds – and to think about where you can act with more of the tolerance, kindness and compassion you wish to see in the people, and in world, around you.
We are each battling our own struggles, some we share and some we are not even to wrap words around. While it may not make all the difference in the world, it will make some difference. And some difference is better than none.
I am sure that you've had your own share of personal heartaches and hardships over the course of this year. I want to wish you a "Merry Christmas" knowing that you may not be either a Christian or someone who follows this Christmas tradition. It is not meant as a slight, despite the fact that it may be politically incorrect. I say anyway, because it's the tradition that I follow; one that promotes peace and tolerance and all the things we need more of in this world. So whatever religion you practice, whatever traditions you celebrate, and whatever spiritual beliefs you hold, I wish you a grateful heart as we near the end of another year, and that you can share special times with people who you care about. Life may not be just as you'd like, but I hope you can appreciate it's innate goodness regardless.
My son Lachlan arrived back 'home' safely yesterday morning from the US for two weeks with us (his first visit home since leaving in August). I shall be making the most of every minute of them. For life is special, it passes too fast and it should never be lived in the shallows.
Merry Christmas!