Coaching and Mentoring Programs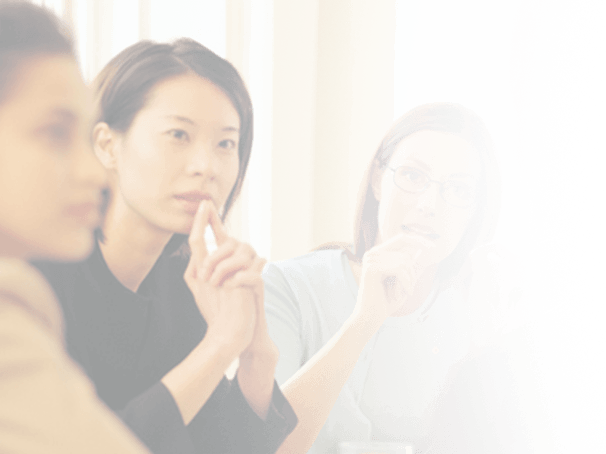 Leadership Programs
Margie and her team at Global Courage provide tailored leadership programs that will unleash the courage, creativity, and collaboration in your workplace.
Lead Bravely emboldens emerging and established leaders, creating 'cultures of courage' that harness the best and boldest thinking of employees.
Brave Women Rising is an evidence-based leadership program that gets to the heart of what holds women back from fulfilling their potential as leaders at decision making tables.
What Margie's Coaching Clients Are Saying
"Working with Margie has been a great experience.  I was impressed with how quickly Margie was able to understand my world and her ability to help me find answers to difficult questions with just the right balance of pushing outside my comfort zone and then helping me get back into it. I can recommend Margie for anyone who is looking for some structure, guidance, or even an overhaul in how to approach his/her career."

Julie Bloetcher

Security Solutions Director, British Telecom

"Margie's insightful and pragmatic approach to coaching has helped me achieve on a whole new level. Margie is genuinely invested in your professional and personal success and her flexibility, intuition, and insight provide immediate and lasting value."

Beth Hain

US Aid, Pakistan

"In terms of my personal growth and professional development, nothing I have done in the past has had such an impact as working with Margie. Her coaching has been extremely beneficial. I'm now far more confident in presenting to senior leadership, prioritizing workload and communicating issues of concern. Working with Margie was such a good experience that I got her to coach my whole team. The feedback has been overwhelmingly positive. "

Miranda Mason

Partner, Accenture

"Margie has an exceptional gift when it comes to helping people see things from new and more constructive perspectives, identifying the barriers to success, and finding the courage and clarity to take the steps needed to achieve their true potential. She was a great sounding board and exceeded the expectations that the person who had recommended her set for me. When it comes to coaching, Margie is a master."

Sylvia Work

Manager, Verizon

"Margie's coaching has given me the focus I've needed to make significant progress both professionally and personally. Margie doesn't accept 'surface-only' answers; she digs deep and it's in the digging that all that's valuable and meaningful begins to show itself. Her coaching has led me to a deeper thought process and taught me the importance of clarifying my intent in all things."

Shondale Bostick

Accenture, Holland

"Margie is insightful, compassionate, objective and a wonderful sounding board. Her questions have helped me reframe problems and move forward with the clarity and confidence I'd been missing before."

Daniella Lorenzo

Business Owner

"Thank you for your coaching. It's clear why you are such a success… you are fantastic at what you do! I think you are incredible. Asking the hard questions in a non-threatening way is both a talent and an art. You have both, Margie!"

Cathy Wilkes

Executive & Business Owner, Virginia.

"Margie's coaching had a significant impact on how I engaged in my work, managed my time and approached my challenges and opportunities. I can highly recommend her professionalism, skill and integrity as a coach and leadership development expert."

June Bood

Partner, PWC

"Margie provided a trusted sounding board and sage advice on how to build collaboration in my team, navigate several contentious issues and grow my influence as a leader within my organization."

Katherine Powers

Executive, American Airlines

"Investing in Margie has transformed our team into a well-oiled machine. Margie brought focus to our team and her communication strategies shared have made such a huge difference to our team morale. Thank you so much Margie!"

Heidi Gough

Merrill-Lynch

"Margie has given me a new way of thinking and looking at things, which has not only helped me in my work environment, but with family and friends also. I can therefore highly recommend Margie as a coach!"

Janet Johnston

Global Alliance Partner, Accenture

"Margie's ability to see the big picture even in the small details of a problem was outstanding. She equipped me with excellent approaches to deal with "challenging" people at work, express myself more confidently, and better hand issues that had me feeling frustrated and resentful. Overall I can say that working with Margie was both an enjoyable and very worthwhile experience. "

Meredith Van Wyk

Marketing Director

"Margie is far more than a coach. Smart, generous, and highly intuitive, she has the ability to cut to the heart of an issue with razor precision at lightening speed. As a busy person, I am very precious on how I spend my time but time with Margie is always time well spent. "

Francine McMullen

HR Consultant

"Working with Margie over the past two years has changed my life. Thanks to her support, I have found the courage to move forward with my biggest ambitions and live boldly!"

Tracey Webber

CEO, Webber International
Margie's passion for helping people fulfil their unique potential underpin her coaching, mentoring and leadership development programs.
Margie first began coaching in 2002 and has since coached thousands of people around the world. Today her coaching and leadership development programs are focused on supporting big thinking women to expand their vision, grow their leadership influence and amplify their impact in their workplace and beyond.
Founder of Global Courage, her leadership development organisation focused on developing braver leaders and more inclusive workplaces that support the advancement of women, Margie's purpose-driven approach helps her clients leverage their strengths, align their time around core values (distinguishing the 'vital few' from the 'trivial many!') and cultivate the courage mindset required to make braver decisions and achieve better outcomes.
A master certified coach, one of Margie draws on positive psychology, neuroscience, mindfulness and appreciative enquiry to help people identify their 'blind spots,' engage in crucial conversations and achieve their goals faster – with more ease, less stress.
Resilience, purpose, focus, playfulness, authenticity, vulnerability, risk-taking, presence, power and trust – these are among the common values Margie's coaching conversations touch upon.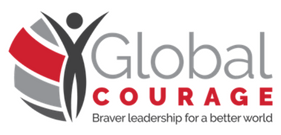 Margie's Live Brave Events
Margie holds regular Live Brave events around the world – women's weekends, full day seminars and evening workshops. Simply click the link below to register your interest and we will keep you updated on events coming up near you!
Watch Margie at her Live Brave Day