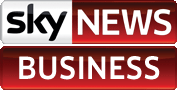 A certified master coach with a background in business and psychology, Margie is a Forbes Contributor, bestselling author and sought after speaker internationally. With her down to earth humor and mother of four pragmatism, Margie has an ability to provide insights on current events in ways that people can apply to enjoy greater success and become more resilient in their everyday lives.
A seasoned media guest, Margie's expertise has been quoted in The New York Times, The Wall Street Journal, The Washington Post, BRW, Women's Health,  Psychology Today, London Telegraph, Dallas Morning News, O Magazine and USA Today. She also has her own "Courage Works" column in Forbes magazine in which she shares her advice as well as the insights of people she has interviewed, from Richard Branson to Nobel Laureate Jody Williams. She is also a regular contributor to Success magazine.
Prior to relocating to Australia in 2012, Margie had a regular segment on Washington D.C.'s daily talk show Let's Talk Live (WJLA-ABC). In 2014 she was appointed the "Resident Coach" on Sunrise, Australia's top-rated morning show. You can watch dozens of her advice and commentary segments on her YouTube channel.
---
Read Margie's latest articles
Read Margie's bio
Media enquiries 
Request High-Res Headshots Of Margie 
Keeping It Real
Margie has been sharing her inspiring insights and practical advice with global media for over a decade. Enjoy this montage from various interviews.
Like to interview Margie?

"Margie Warrell is an international authority on courageous action – in business, leadership and life."