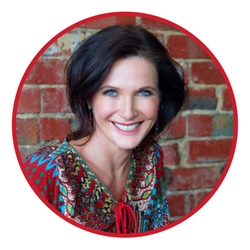 Margie Warrell
Bestselling Author, Certified Coach,
International Speaker, Mum of Four
Hi there! I'm Margie Warrell and I'm so glad you've found your way to this page.
Life is busy. In fact, it's so busy that sometimes we forget to slow down long enough to think about the direction we're moving. Without meaning to, we can find ourselves going through the motions but not living a life that truly inspires us.
My Live Brave Women's Weekend is about you. It's about giving yourself timeout to identify the 'blind spots' holding you back from creating a life you truly love and creating a game plan to do what it takes to make that your reality.
There'll be lots of talking: some of it by me, some of it by you, and lots of it together. You're going to laugh. A lot. (You may cry. A little.) You're also going to get really present to all that you've learned up to now and the exciting possibilities that still await.
I don't have all the answers. But I've learnt that when you stop still long enough (not easy for many women!), you discover that you know a lot more than you think!
Like what you need to say no to, what you need to say yes to, what you need to let go of and what you must confront about the price you've been paying for holding on to 'stories' that no longer serve you (if they ever did).
All of which will take courage.
And I know a thing or two about that!
(If you've landed here but have no clue who I am, you can get the full scoop here. In short, though, I've spent the last 15+ years working as a coach and facilitator with organisations like NASA, Facebook and the UN Foundation and leaders like Richard Branson and Bill Marriott. I'm also a big sister of seven, mum of four and ambassador for Google's Womenwill program, Beyond Blue and Women in Global Business.)
This weekend won't involve African drumming and I won't be giving you a 10-step formula to 'find your bliss'. However, drawing on 15+ years coaching capable women like yourself and facilitating many groups around the world, I'll help you create your own personal roadmap to make changes the changes and pursue the goals you've been putting off.
Between plenty of laughter with fabulous women you will:
Rewrite your personal story to expand what's possible for you in your work, wellbeing, wealth, relationships and life
Uncover the core fears, beliefs and 'blind spots' that have been holding you back
Connect to your Big Why & clarify the highest vision for your life (every part of it!)
Design daily resilience rituals to help you be at your best more often – body mind and spirit
Create an actionable goal plan to take your career/life/relationships to the next level
Get off our own back, quiet your inner critic and reclaim the power you've given to the approval of others
Deal with the critics and naysayers in your life that fuel your self-doubt
Build your 'leadership presence' as a woman that people want to know
Learn science-backed strategies to handle disappointment and derailed plans with more grace and grit
Build an environment of accountability that keeps you in action over the long haul
So whether you want to climb further up the ladder you're on or move in a whole new direction, I'll be giving you tools to step more powerfully into action. Because if there's one thing I know that you don't want – it's investing any more energy or time on a path that isn't bringing out the very best of who you are.
If this sounds like your kind of weekend, then I hope you can join me.
Is this weekend right for you?
Not sure if this weekend is right for you? Fair enough. Let me tell you who it's for (and who it's not for… because it's not for everyone!)
It's for women who want to make their own unique mark on the world, but too often doubt if they can.
It's for women who've been wondering "Where to from here?" and are ready for change but feel unsure or overwhelmed at where to begin.
It's for ambitious women who want to take their career/business to the next level but with less juggle and more joy and need a little 'time out' to reassess their approach.
It's for capable women. Career women. Entrepreneurial women. Aspiring women… women who are 'up-to-stuff'!
Most of all, it's for women who aren't willing to settle for anything less than the biggest life they are capable of living and are ready to get out of their own way to pursue what they want and change what they don't.
Who this weekend is not for?
Women who are comfortable being comfortable or just not ready to let go the payoff they get from staying where they are. (Well, not yet anyway.)
Hear from other women about the Live Brave Weekend…
Friday 25 May
You'll arrive at our venue for the weekend, Grange Bellinzona, around 4pm (though anytime from 2pm is fine!) and unpack your bags. Assuming you aren't coming with a friend, now's when you will get to meet the wonderful woman you'll be sharing your room with. The women who attended my first weekend will attest to the wonderful friendships they made.
Depending on how much time you have, you may want to sit in the beautiful gardens or treat yourself at the nearby Hepburn Springs Spa to kick off your weekend.
At 5pm we will gather together for a welcome glass of whatever takes your fancy.
Around 5.45pm I will formally kick off the weekend and we'll make formal introductions (so it's very important you've arrived on time!)
I'll then get you started thinking and talking about the highest (and bravest) intentions you have for your life.
As I'll be doing right throughout the weekend, I'll both challenge you to 'think bigger' about yourself and encourage you to challenge some of the assumptions, labels, rules and 'shoulds' that have influenced your past choices and which might be getting in the way of you doing and becoming all that you want most.
You'll also be given a keepsake journal to use that you can return back to for inspiration in the years to come.
We will then head to our private dining room for a wonderful 3-course dinner. Prepare for plenty of laughter and lots of real, big thinking and brave conversations.
Saturday 26 May
You'll wake up to the fresh country air and we'll head out for a brisk 45-minute walk (and talk) to the nearby national park to bring our bodies to life before breakfast. (Besides caffeine.)
Over breakfast you'll enjoy connecting with other women, learning their story and sharing your own. You'll find lots in common.
Our morning session will be a 'Life Audit' to identify what's working and what's not. We'll then focus on the 'Power of Story' – how your stories have shaped your life, undermined self-confidence, and can expand or limit your future. You'll be guided to rewrite those stories that are holding you back. It's a cool exercise!
After lunch, we'll clarify your big 'Why', then figure out your 'What'. You'll reconnect with what lights you up and reset your compass on your own True North. I'll be sharing evidence-based strategies to help you begin moving toward more of what you want and away from what you don't. The kind of things you can do to help you build resilience, stay focused, keep motivated, manage naysayers and keep your inner critic in its place.
I'll also be sharing insights and tools you can use to address the issues that are undermining your 'success' (however you choose to define it) in the core areas of your life. So more talking and thinking, writing and growing, sharing and connecting.
Late afternoon (around 3.30) you'll get some 'time off' to explore nearby Daylesford, take a walk in the local forest (plenty of terrific bush tracks) or just chill out on the beautiful lawns before dressing up for evening aperitifs!
We will then meet for drinks before another delicious dinner and fun evening of simply celebrating who we are! (Because we don't do that near enough!)
Sunday 27 May
You may choose to sleep in or enjoy another brisk morning walk'n'talk with me and the fabulous new women you'll have bonded with already.
After breakfast, we'll begin tying the lessons, insights and ideas and dreams all together.
You'll put pen to paper to write down your Big Brave Game Plan – enlisting support, clarifying next steps and creating accountability to keep you moving forward on the days when things don't go to plan (they're inevitable!)
You'll share your 2018/19 game plan with others and help them to fine-tune theirs (because we can do more together than we ever can alone!)
We will wrap up (#hugs) at 1pm to give you time to catch flights or make your way back home.
If you have time on your hands you can enjoy all the wonderful local attractions – soak up in the local mineral springs, browse some of the stores in Daylesford or simply take time for yourself and new friends to enjoy the gorgeous spas in the area.
You'll leave recharged and ready for your re-entry back to life.
But it won't be the same. Because you won't be the same (not quite). You'll be stronger, and wiser, and braver.
You'll also be a whole lot clearer about the woman you want to be in the world, what you most want and how you need to train-the-brave to make it your reality.
I'll see to it!
Brenda's Story
"I honestly know I would never have achieved my goals and be loving life if it wasn't for attending this weekend with Margie. I was tired of not moving forward and wanted to drill down to what was holding me back and stopping me from taking the next step.
I had carried an idea with me for over seven years… to create a range of activewear for curvy women which would suit any activity. I didn't know how to start or where to start. I drew up my goal plan that Margie gave us and constantly recited my new mantra "Don't wait till you know everything" – one of the many things Margie said over the weekend.
It took one year from the weekend to the day when my first shipment of #BeKeane activewear arrived at my door and I could not be prouder. I honestly know I would never have achieved my goals and be loving life if it wasn't for attending this weekend with Margie.
If you want to know what's holding you back, find your motivation and create a doable plan to achieve your goals, then this is for you. Don't hesitate. Be brave and book it in!"
Brenda Keane, Owner, BeKeane Activewear
Register NOW!
AUD $1,475
PAYMENT OPTIONS AVAILABLE
Your registration will include:
Two nights twin-share accommodation at the charming Grange Bellinzona (single supplement available)
Complimentary wi-fi, snacks, morning and afternoon tea, and all meals, including buffet breakfast and three-course dinners.
Complimentary registration in my 10-day video course – Train The Brave Challenge – that you can commence any time that works for you following our weekend together.
Your very own Live Brave journal to use over the weekend and refer back to for inspiration for years to come
An exclusive invitation to a one-hour webinar with Margie after our weekend together to reconnect with your big Why so you can 'lean into the curves' life brings your way post the event (because they are inevitable!)
And, last but not least, plenty of fine wine and bubbles each evening (and friendships you cannot put a value on!)
Upon completing your registration form you will be sent a welcome letter with more information and invited to a private Facebook page where Margie will be posting videos and messages for you prior to the weekend. It will be a great way for you to stay connected with your new friends and support each other in "living brave" long after our weekend is over.
WOMEN SUPPORTING WOMEN:
Margie's long subscribed to the motto to "Lift as you climb" so she is offering a limited number of partial scholarships for action-oriented women who aren't currently in the position to afford the full cost for the weekend.
Please email [email protected] for details.
Additionally, 10% of all profit from the weekend will go to support the work of Women for Women in Africa, a non-profit organisation that educates, empowers and elevates women and children in Kenya's Kibera slum. You may have seen photos on Margie's Facebook page from her women's workshop in Kibera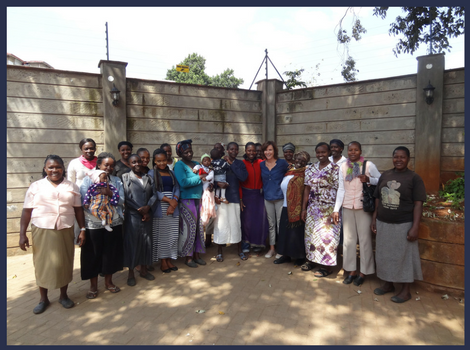 How the Live Brave Weekend has changed lives…
"The Brave weekend was the perfect format for taking time out to learn more about myself and focusing on my Why. Margie's relaxed yet informative presentation style was easy to digest yet very powerful concepts that have changed my perspective. The weekend delivered great tools and exercises to take home, as well as awonderful support group after meeting other like-minded women."

Karen Eley

Principal, Finsec Partners

"The Live Brave Women's Weekend everything I hoped it would be and more. It was an opportunity to reflect on my life and what I needed to change, but didn't know how to change. I left with a renewed energy for the next big thing in my life, serenity about my current situation, and the knowledge that I really can be brave when I need to be."

Manya Chylinski

Forbes Contributor

"Margie's Live Brave weekend was a fantastic experience.  I recommend it to anyone who doesn't want to settle for less than the biggest life they are capable of living. Incredibly perceptive, authentic and a lot of fun, Margie has a remarkable ability to help people identify the blind spots holding them back, ignite a deeper sense of purpose and embolden them to create bigger lives than they otherwise would."

Jacinta McDonnell

Co-Founder Anytime Fitness | Founder, Human Kind Project
"When it comes to helping people make braver decisions, Margie is a master. Her practical wisdom will guide you toward a more authentic, passionate and purposeful life."
Louisa Jewell, President, Canadian Positive Psychology Association
Registration Options
Select one of the following payment methods
All prices are AUD and include GST. Cancellations made before Friday, April 13th will receive a full refund less a $85 administration fee. Cancellations made between Saturday, April 14th and Thursday, May 3rd will be reimbursed 50% of the registration fee. No refunds will be provided after Friday, May 4th. You may request a credit for future events. All tickets are transferable.
More Feedback from Live Brave Weekenders
"The Live Brave Weekend was enlightening. I dealt with stuff that was buried and now put to rest. I enjoyed and marveled at my fellow women's courage and bravery. Thank you for a wonderful weekend Margie. I've been telling everyone how great I found the experience."

Katrin Lohner

Public Servant

"The Live Brave Weekend is a powerful, witty and warm program that helps women reconsider, reprioritize, and recalibrate their life.  Thank you Margie."

Jude Burger

Change Consultant

"Margie's energy is invigorating and her perspective and wisdom inspiring."

KIm Tremoulet

Administration Manager

"Margie has an infectious positivity and is a wonderful teacher, coach and presenter. I really love her style of presenting - her ideas and concepts are solid and attending her Live Brave Weekend will help you create positive change in whatever area of life you are struggling to live true to your self. What an inspiration!"

Audrey McGuinness

Psychotherapist and Coach

"I registered for Margie's Live Brave Weekend a little cynical. I needn't have been. It was an amazing weekend that I got an incredible amount from and can highly recommend it to all women, from all backgrounds and walks of life."

Kim Barnes

Nursing Administrator

"Margie is an inspiring motivator. In business terms, her Live Brave Weekend was a perfect stock take and strategic planning weekend!"

Chris Trottman

Company Director

"The Live Brave Weekend and Margie exceeded my expectations on every count.  We laughed, we cried, we had life altering breakthroughs and we got to love and appreciate ourselves and the people in our life a whole lot more. We left with actionable goals to keep us moving forward in our life. It was the perfect way to take time out with like minded women who are all seeking to better their lives."

Ange Sinclair

Naturopath & Nutritionist

"I signed up for the Live Brave Weekend with high expectations of Margie and was thrilled to get even more from the weekend than I thought I would. Margie has a great way of connecting with people and I can recommend this weekend to anyone needing time out to nurture themselves and rethink how they're approaching their challenges."

Deanna Savage

Accounts Manager

"Margie's Live Brave Weekend was exactly the kickstart I needed. The quality connections with the other fun and vibrant women reminded me that I'm not alone and inspired me to make the subtle changes I'd been putting off."

Heather Maxwell

Development & Commercial Funding Manager

"I committed to the Live Brave Weekend even though I wasn't 100% sure what I was going to experience. I left feeling lighter, like I'd gotten rid of some of the sh*t that was holding me back. Margie is the real deal."

Kimberley Malcolm

Manager

"The Live Brave Weekend was an amazingly powerful experience. I'm so glad to have been a part of it. Thanks Margie for sharing your gift with us all."

Meredith Donaldson

Editor
Love to check out Margie's bestselling books? Click here!
Questions?
If you have any questions about Margie's Live Brave Women's Weekend, please email [email protected]